Member Bio
Joined

Jun 28, 2011
Messages

2,130
Reaction score

752
Location
They drive all the way in from who knows where in their big private pick-up trucks (nothing to do with the job.) They have to work hard all day. Shouldn't they at least get free parking in the heart of the city? After all, parking is expensive. Why should they have to pay for it like everyone else? Why not just move a few of the cones back near the place you're working at and voila free parking! So simple.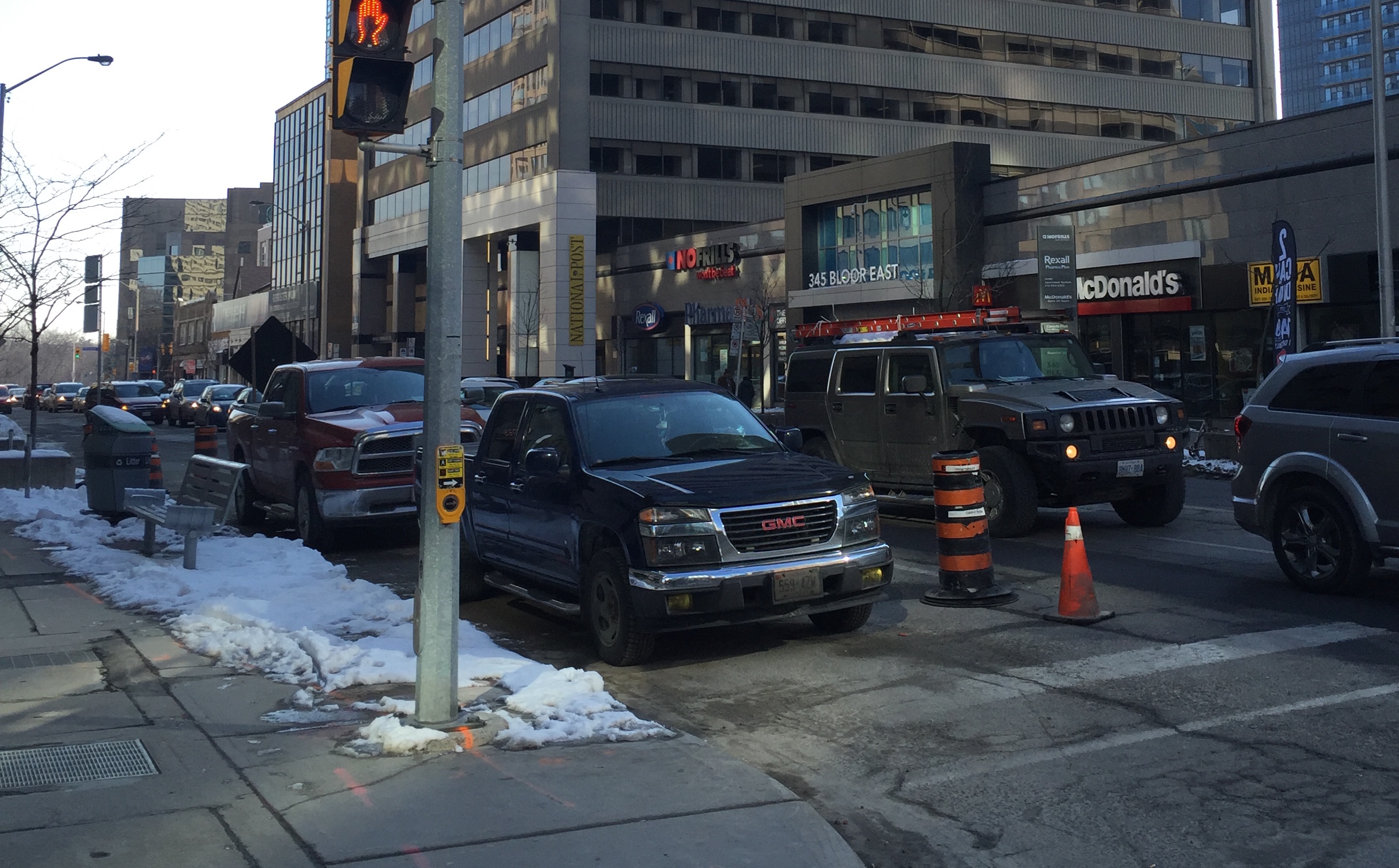 I watched 4 guys do it this morning from my condo. They drove in. Parked their trucks and put cones and signs all around them before going to work.
It's a well known construction zone that starts on Bloor immediately WEST of Mt. Pleasant. But these guys parked EAST of Mt. Pleasant well outside the construction area and on the Bloor ramp to Mt. Pleasant. Which was around the corner from the construction site.
But hey, just throw some cones around it and put the sign with the arrow up and you're good to go!
I reported it to Toronto Parking and 311 but didn't see any of them get ticketed. I guess I'm just a goody-two-shoes with too much time on my hands. I should mind my own business.
ps. If you're a cop on paid duty directing traffic on your own time, leave your Police windbreaker hanging over the driver's seat or in the conspicuously in the rear window so the parking enforcement guys know to give you free parking too. (Didn't see that on this occasion mind you, but see it lots of other times.)